Social Media Marketing
What is Social Media Marketing?
Social media marketing is a type of digital marketing that makes use of the strength of well-known social media platforms to meet your branding and marketing objectives.
However, it goes beyond simply setting up company accounts and posting whenever you feel like it. A dynamic approach with quantifiable objectives is needed for social media marketing and includes:
Paid social media advertising is another form of social media marketing where you can pay to get individuals that are specifically interested in your business see your brand.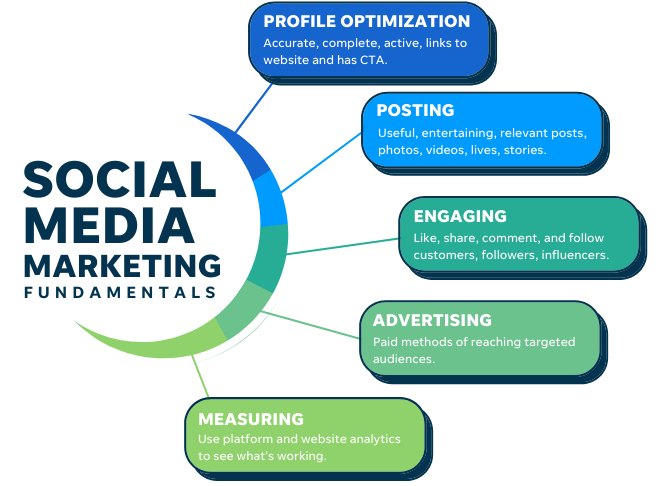 Benefits of Social Media Marketing
Social media is one of the most successful free marketing methods available today due to its extensive usage and adaptability. The following are some particular advantages of social media marketing:
Our Social Media Marketing Portfolio